Think about whether you should start
Poker is an interesting, intellectual, but gambling game. Such a hobby will not suit everyone, and people who have a propensity for ludomania (addiction to gambling), poker and is contraindicated.
For decades poker professionals have been saying that the "golden times" are over, but perhaps now they are closer to the truth than ever. Easy money in poker has become much less, so it would be rather reckless to count on a simple and quick profit. Only a small percentage of players make money on a regular basis.
In this case, poker as a hobby – not a bad option, with this game you can have fun in the company of friends or kill a few free hours alone playing online. In recent years, is in fashion poker tourism, when participation in the tournament combines with visiting some exotic places and rest.
Brief:

If you tend to ludomania, do not play poker. There is not much easy money in poker, few people earn on a regular basis.
Study the poker rules, but don't overdo it.
First of all, decide on the game that you will learn to play. There are a lot of varieties of poker: in one of the tournaments of the World Series of Poker (the so-called World Poker Championship) participants compete in a mix of 19 types of game, and this is not the limit.
However, only one game can be seen on television and in advertising – unlimited Texas Hold'em. It's the most telegenic look; two-time world champion Doyle Brunson once called it a "Cadillac of Poker". That's a good place to start. You can find the rules on thousands of online sites, including game resources, where their description is usually dedicated to a special section. However, perceived the rules of the game is best in practice, so too deep into the study of theory is not necessary, start the game.
Briefly:

Start with unlimited Texas Hold'em, the most popular form of poker. Don't get too excited about learning the rules, start playing.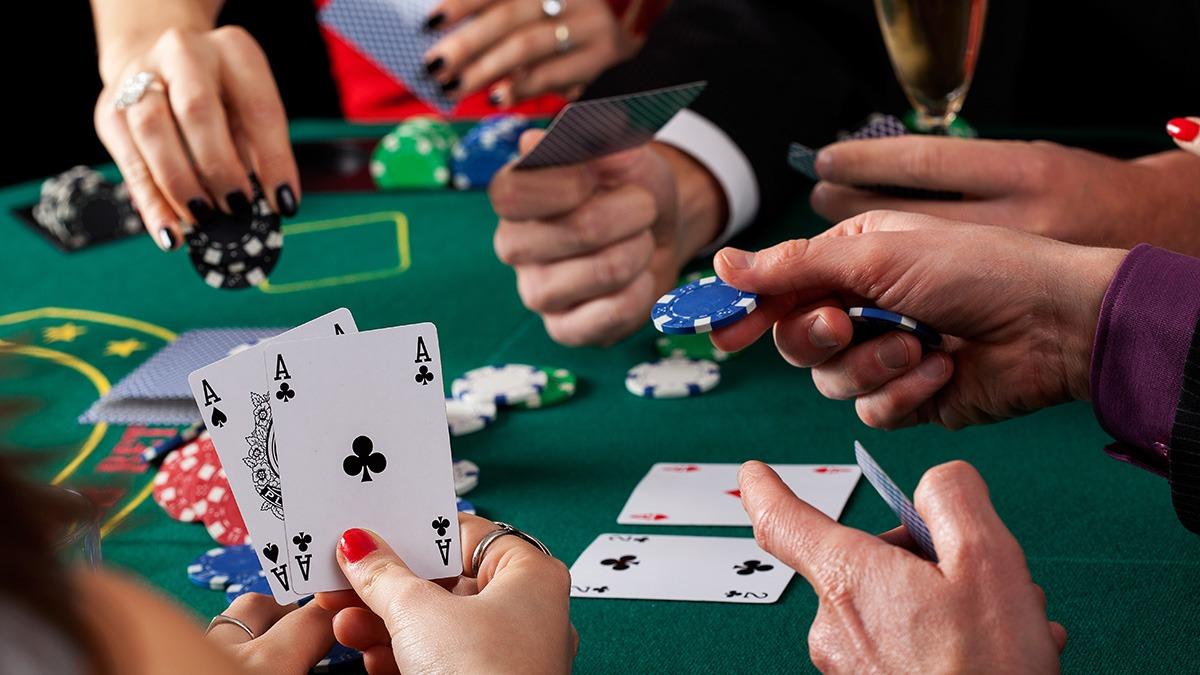 Look for hobby friends and convince your loved ones that you're not a ludoman…
Online poker, unlike live game, often leads to problems with socialization. Players spend a lot of time alone, in front of the computer screen. That's why fans of poker are usually looking for like-minded people with great enthusiasm – on specialized sites and forums, groups Facebook, conferences in Skype and WhatsApp chat rooms. The presence of poker talkers also helps to raise the level of their game faster. As in any young field of knowledge, in poker books are usually outdated even before they are published, and many fruitful ideas are passed on from mouth to mouth.
If you admit that you are fond of poker in the company, you will definitely hear a terrible story about a relative/friend/colleague who has lost everything and ended badly. But if the opinion of casual acquaintances can be neglected, it is important to convince your loved ones that you are not a ludoman and are not going to take out the furniture tomorrow. Poker education, after which your new hobby will be treated more loyal, is often vital.
Briefly:

Look for friends – online gaming is not socializing. For this there are sites, forums and groups in social networks – there are a lot of people. Communication will help you start playing better.
If you plan to win, look for training materials.
There are so many opportunities to learn poker now. Online you can follow the strings of strong players (usually on Twitch.tv) or watch so-called VOD, pre-recorded poker lessons. There are paid tutorial resources.
As an alternative to self-study, there are numerous online poker schools that will find your own poker coach and training program. But it is important to assess whether the teacher can play himself, and it is not easy for a beginner player. Incorrect concepts imposed at the beginning will delay your poker development for a very long time.
Briefly:

Watch how the professionals play. There are broadcasts on Twitch.tv. You can watch the games on the record. There are paid courses.
Get rid of myths and prejudices.
Most poker and near-poker legends are far from reality. Perhaps the most common misconception is that the main thing in poker is psychology, the ability to bluff, as well as the semi-mystical ability to "read the opponent". Bluffing is an important component of the game, but its role is greatly exaggerated and romanticized by cinema. The cornerstone of success in poker – mathematics, probability theory. However, basic poker mathematics is not so complicated and is quite accessible even to people who think that they don't understand anything about numbers.
Many people are also saddened by the fact that modern poker is very far from the opposition of luxuriously dressed gentlemen with cigars and glasses of whisky. The winners of most major tournaments are guys in shorts, flip-flops and hooded hoodies, who are not even 30. They learned to play after the start of the online boom and perfected their game skills on the Internet.
The situation is more complicated with the often repeated statements "everyone can win" and "all depends on luck. In poker, the most important thing – the distance, and if in a single pass, a game session or even a tournament, the role of luck is really great, the results of thousands, or better than tens of thousands of played handouts strong players will still remain in the win, and the weak all lose.
Briefly:

Do not overestimate psychology. The significance of bluffing is exaggerated. It's all about math and probability theory. In a separate distribution role of luck is great, but at the end of thousands of passes strong players will remain in the plus, and the weak will lose.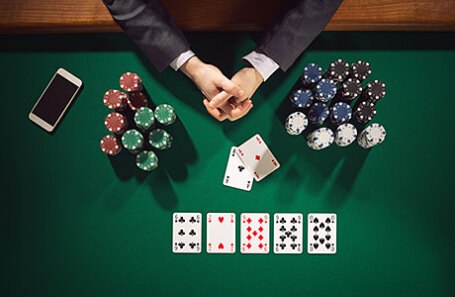 Keep evaluating if it's time for you to end up with poker.
The worst thing about poker is to lose objectivity. Feel that the hobby has become a hindrance to ordinary life or work – finish. You begin to realize that the stripe of failure is not only connected with bad luck – "go down the limits" (start playing cheaper) or stop playing at all. You should often ask yourself: Shouldn't you stop? But that doesn't cancel what was said at the beginning of our instruction: Poker is an interesting and intellectual game.
Briefly:

Keep judging if it's time for you to stop. You feel that your hobby has become a hindrance to your normal life or work, so stop.